Are you considering listing your luxury home for sale in Westlake, Texas? A great way to impress buyers and get higher offers is with effective staging.
Staging homes for sale in Westlake, TX, can be an overwhelming process with many considerations, from choosing the right paint color to hiring a professional stager who knows all the tricks of the trade. Since staged homes can
sell faster
and for higher offers, it is vital to hire professional photographers to take captivating and high-quality photographs of your luxury home.
Read on for seven invaluable home staging tips on how to get your luxury home ready for professional photographers.
1. Work with the best team of experts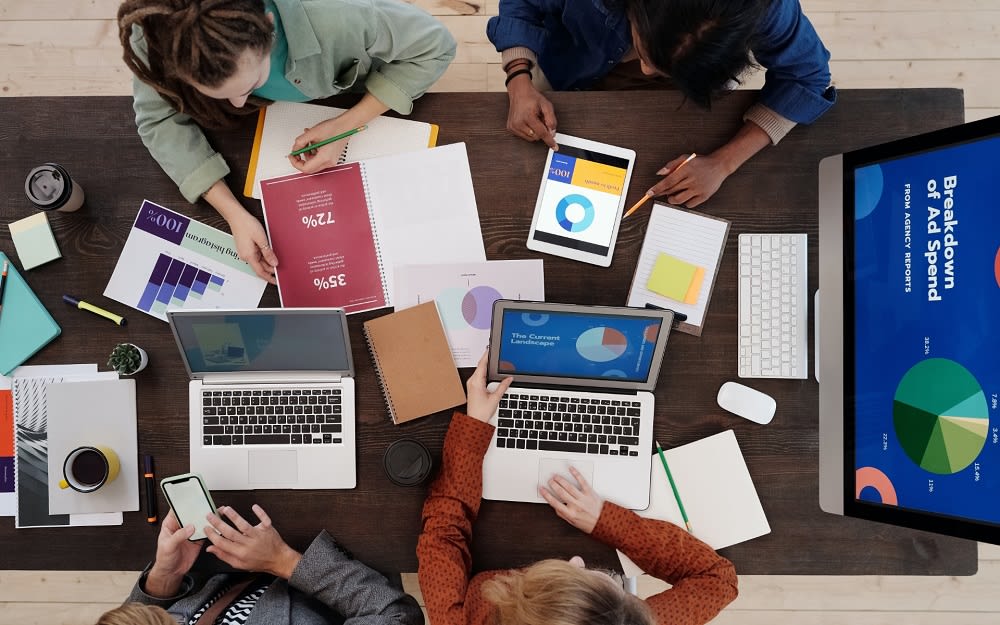 Photo courtesy of Pexels
Even if you enjoy decorating your home, it can be helpful to call in a team of experts to give an unbiased and professional opinion on how to best stage your luxury home. Consider connecting with your qualified real estate agent,
Michael Reisor
, for expert guidance on the Austin market. Michael has several years of experience working with luxury properties, and he can help you make a plan in regards to staging.
Furthermore, your real estate agent can refer you to a professional stager who can offer more comprehensive home staging tips. Your professional stager can proficiently guide you on how to renovate and arrange furniture and other personal artifacts. Your real estate agent and professional stager can offer tips on foolproof ways to create a lifestyle luxury home that will sell well above the listed price.
2. Declutter and depersonalize
When staging your Westlake, TX, property, you need to declutter and depersonalize. Consider donating or selling items you no longer use to clear up space. If possible, move the majority of your belongings into storage to prepare your home to look open and airy for photos.Removing items such as family pictures, personal artwork, clothes, books, toys, and other unique artifacts from your home is advisable. This will allow homebuyers to imagine the space as their own without interference or distraction. You want luxury homebuyers to be able to
visualize their lifestyle
in your home as they click through the photos.
3. Clean your home from top to bottom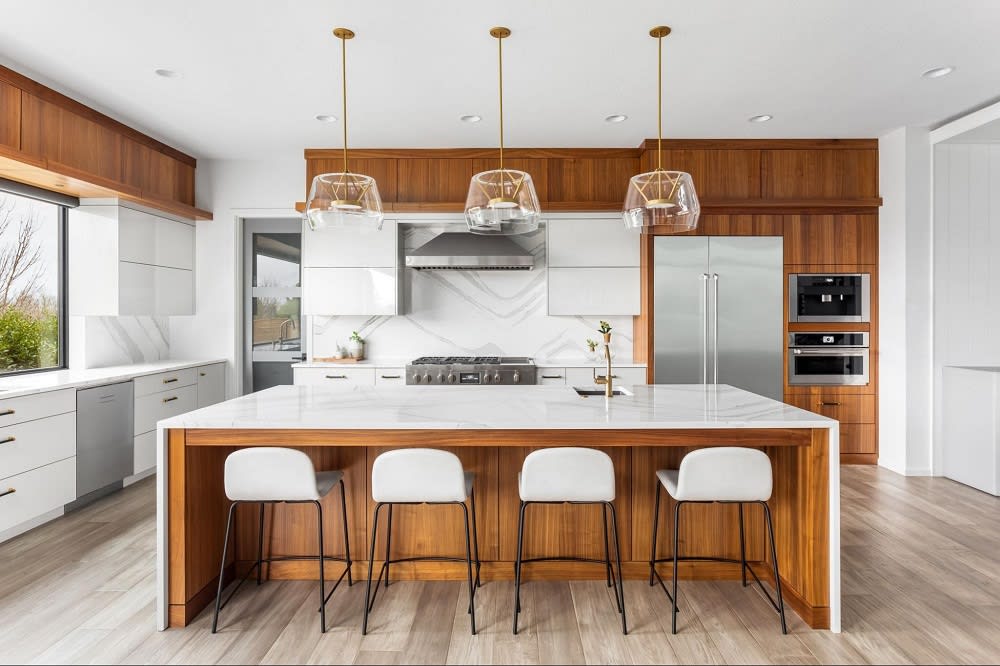 Photo courtesy of Shutterstock
After decluttering, the next vital home staging tip is deep cleaning your luxury home from top to bottom. Since a messy home can be a red flag for potential homebuyers, you must thoroughly clean and maintain it throughout the entire home selling process. Consider hiring a professional cleaning company with experience working with spacious luxury properties. The cleaning company will thoroughly clean the interior of your home. You can then do simple spot cleaning to maintain the overall look of perfection before tours and open houses.
When performing small spot cleanings, wash the windows, wipe down the countertops and tables, vacuum the carpets, mop the floors, and do the dishes regularly. By doing these simple measures, you can keep your home clean so that you are ready not just for professional photographers but also for last-minute showings.
4. Add a fresh coat of paint

A simple paint job is one of the easiest ways to take your home's appeal to the next level. Do a simple walk-through of your home and look for those areas that are faded, worn down, stained, or defective. You can also look for holes and cracks in the walls, damage to the baseboard, and stains near the floors. For minor damages, a simple paint job on these unsightly areas is usually enough to make the walls, ceiling, doors, and cabinets shine.
When painting, also consider the choice of color. Paint colors can influence homebuyers' impression of your luxury home. Often, warm neutral colors are popular for making the room cozy and comforting while also being quite adaptable to the furniture and decor. More earthy and sunny tones, such as greens, browns, and yellows, are popular in luxury homes as they can make the home feel brighter and welcoming. Discuss with your real estate agent Michael Reisor what colors work best on your Westlake, TX, property.
5. Hide unsightly things

Before inviting professional photographers into your home, do another walk-through and hide those things that might be considered unsightly to potential buyers. For example, things like kids' toys, pet beds and accessories, and trash cans should all be hidden away. Consider neatly putting kids' toys into a toy bin or closet and storing away pet accessories and trash cans. You could also consider taking your pets to a park or a neighbor's house temporarily. By hiding away these things, you will ultimately make your luxury home more appealing to buyers.
6. Focus on curb appeal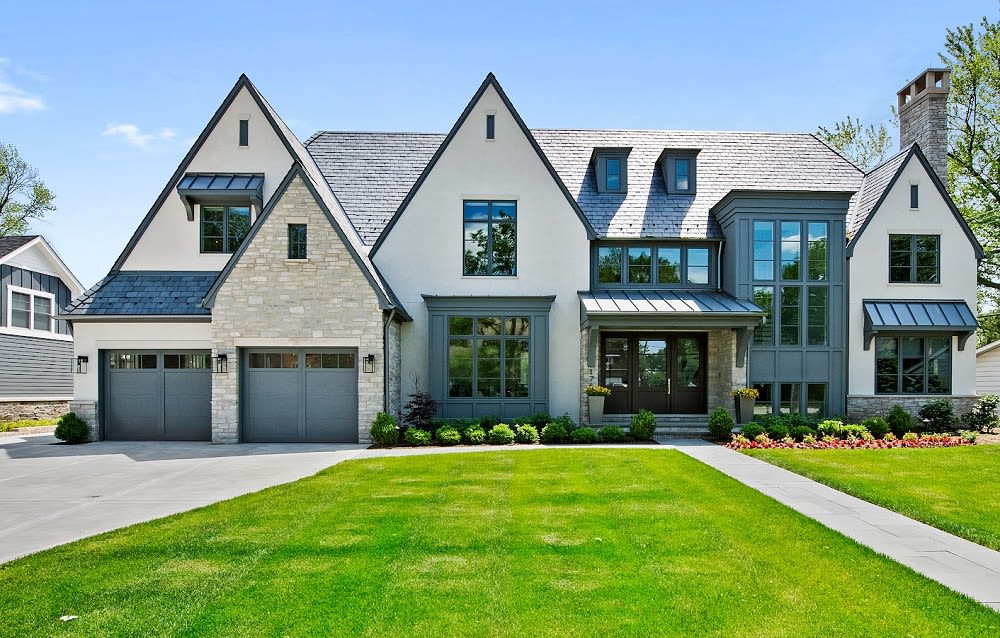 Photo courtesy of Shutterstock
Whether viewing the home online or in person, the exterior of the home will be the first thing that potential buyers will see. Since curb appeal can increase the home's potential
value by up to 11%
, it is essential to give homebuyers that excellent first impression of your luxury home.
First, look at the front of your house, from the front door to the driveway to the mailbox, and note the areas that need improvement. Does your lawn need to be mowed or the bushes trimmed? Do you need to pull out weeds or plant colorful flowers? Consider painting or even replacing your mailbox. Look for cracks and other potential hazards in the driveway, as you want to ensure that the path to your front door is clear. Consider also painting your front door to create a favorable first impression of your property.
7. Add finishing touches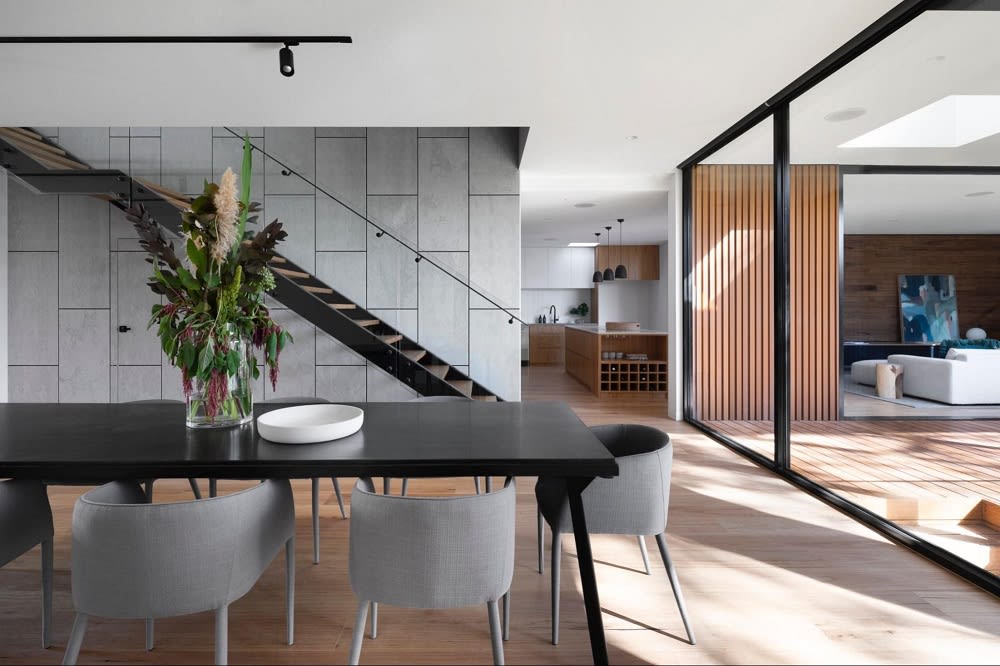 Photo courtesy of Unsplash
Finally, consider adding simple but elegant finishing touches to elevate your home to true magnificence. Open the curtains to let in light. Add a gorgeous bouquet as a centerpiece to the dining or coffee tables. Consider hanging a potted plant from a fixture on the ceiling to help create visual interest. Rearrange items on shelves and on the top of dressers to tell a captivating story. In addition, don't forget to turn on all the lights to help make the quality of the photographs fantastic.
Ready to get started?
The key to preparing your luxury home for professional photographers is to tell a story that captivates potential homebuyers' attention. Working with a professional stager and your real estate agent can help you showcase your luxury home so that it sells fast and for more. Contact expert real estate agent
Michael Reisor
, who can provide excellent tips on staging your luxury home for top dollar.
Michael
is an expert at everything Austin, and he is ready to get you the highest offers for your beautiful property.
*Header photo courtesy of Shutterstock