Are you planning a move to a new city for work, or do you need to upgrade your home to include more space? You know you need to make all the right moves if you want to get the best prices and terms for your
Tarrytown
real estate, even in a hot market.
For success, you need home selling tips and a complete understanding of the process of selling your home. Whether this is your first time selling a home or your 10th, it's always beneficial to look for a professional real estate agent to offer advice about selling a home in the current market, especially if you want to sell quickly.
Michael Reisor
is the realtor you want on your side. Read on for his ultimate guide to selling your home in Tarrytown:
Prepare your home to be listed on the Tarrytown real estate market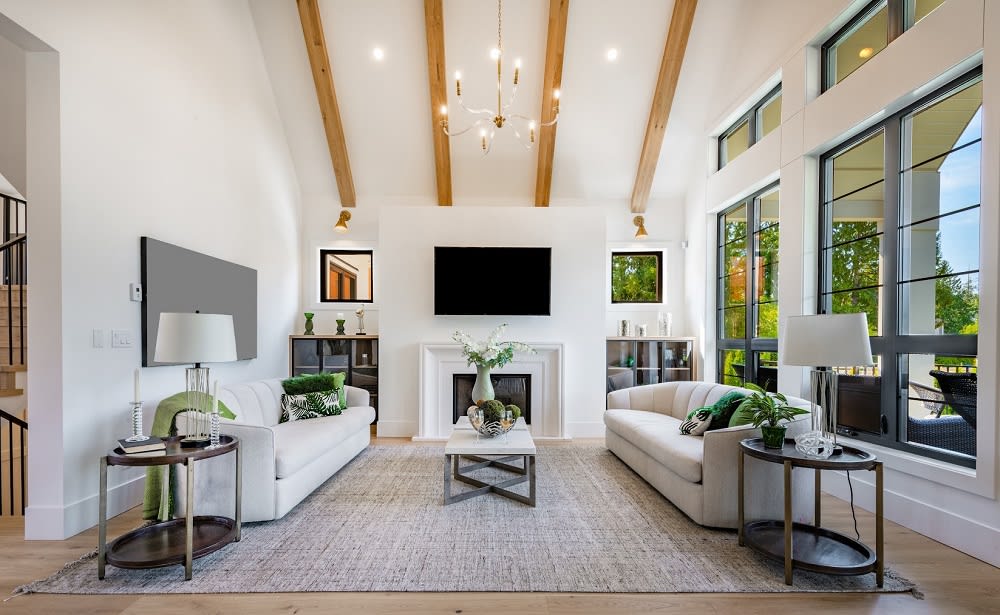 Photo courtesy of Shutterstock
Even when it's a seller's market, it's not a good idea to list your home without getting it ready to sell. With a little effort, your home will be in tip-top shape to debut on the local real estate market.
At this point, it's a good idea to contact a real estate agent who can tour your home and provide you with some parameters for staging your home.
Staging your home
is the process of cleaning and decorating it to appeal to the largest number of prospective homeowners.
This isn't the same thing as having your home fully renovated. In fact, when you're planning to sell your home almost immediately, it isn't a good idea to undertake an extensive remodeling project because the return on your investment may not be high enough to cover the expenses. However, it's a good idea to complete minor repairs, and you might consider investing in some smaller updates, such as a new showerhead or countertops in the kitchen. Another popular choice is to replace the hardware in the kitchen and laundry room and permanent light fixtures throughout the house.
With the small repairs completed, turn your attention to the outside of your home. You can have your home pressure washed, and a professional landscaping team can turn your lawn into a lush, green space. This will increase your home's curb appeal as potential buyers pull up for a tour.
You want your home to be as much of a blank slate as possible, so potential buyers can picture themselves living in the space. You start this part of staging by removing personal items and collections from your home. It's also a good idea to remove pet paraphernalia from your home.
The last step is the closets, drawers in permanent fixtures, and cabinets. You need to remove half of everything in them and either put it in storage or donate items you no longer use. The remaining items need to be neatly organized, giving your home the appearance of spaciousness.
Choose the right real estate agent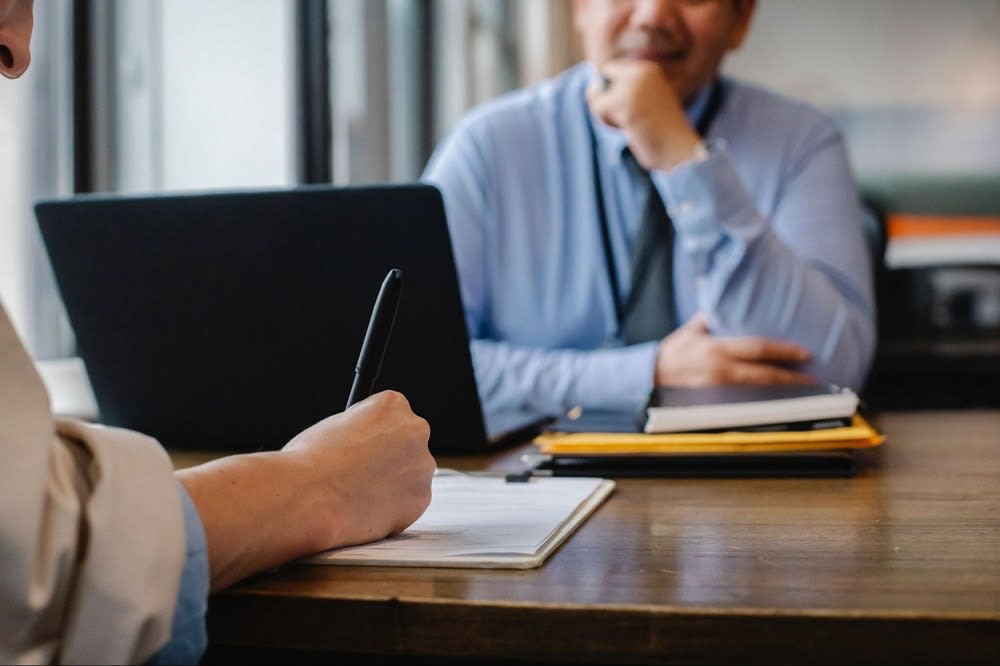 Photo courtesy of Pexels
You might think that all
real estate agents
are the same. However, this isn't true. There are agents who are new to the job or to the area, while others have years in the Tarrytown real estate market. Some real estate agents handle only luxury homes, while others specialize in first-time buyers.

This makes it important that you interview a few agents and find the right match for your home and needs. Make a list of questions, and don't forget to request a reference or two. You want a real estate agent with a proven track record selling homes like yours.

You want to make sure the agent you choose has the marketing skills necessary to generate a buzz around your home, along with the negotiating skills needed to make a deal that benefits you the most.
If you're looking for a Tarrytown realtor, thankfully, you don't need to look any further than
Michael Reisor
.
Set the asking price

The asking price of a home is the primary reason that prospective buyers look at a home or pass it by. Determining an accurate, competitive asking price is the most important step in selling your home. In the end, it's up to you to determine the asking price, but it's a good idea to listen closely to your agent's advice.
Your real estate agent will compare your home to other properties in your area with similar square footage, bedrooms and bathrooms, and other amenities that have sold recently. They'll look at the final sale prices and offer you advice on pricing your property.
While you might think pricing your home on the low side will help it sell more quickly, it might have the effect of scaring off potential buyers who assume there's something wrong with your home. You need to find the balance between too high and too low to get your home seen by prospective buyers.
Have your home ready to show at a moment's notice

Once you sign the paperwork and your home is officially listed on the market, you need to be ready to leave your home and have potential buyers come to take a tour of it at almost any time. Your agent and agents working with buyers will try to give you adequate notice, but it isn't always possible.
It's a good idea to live in your home like a potential buyer is going to be at your home in the next half an hour. You need to know exactly how much cleaning and straightening you need to do and make sure it doesn't exceed 20 minutes or so. This means keeping toys picked up, dishes washed as soon as a meal is over, and vacuuming and dusting each morning. If you go a couple of days without someone seeing your home, it's easy to let your guard down and allow a little clutter to accumulate. You need to ensure this doesn't happen.
Entertain offers and settle on a deal

When you receive an offer on your beautiful home, you can either accept, reject, or counteroffer. In most cases, your real estate agent and the seller's agent will talk to each other about the most important terms and price concessions for their clients. This can help both parties reach a compromise.
However, don't be afraid to walk away from an offer when you get to the point where you don't think the two of you can reach an agreement. Your real estate agent is instrumental at this point in the process.
Prepare for closing and close on your home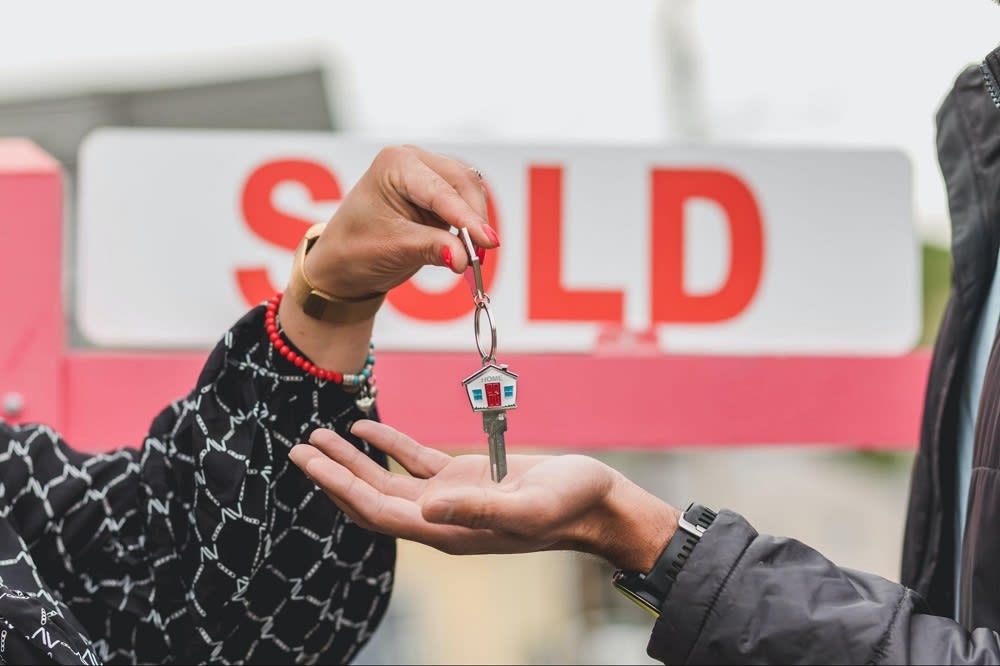 Photo courtesy of Pexels
After you and the buyer agree to a price and terms, there's an accepted offer. You can expect your home to close in four to six weeks, and as part of the accepted offer, there will be a date for the closing.
Between the final offer and the closing date, the seller will probably have an inspection done on your home along with an appraisal. If these two events turn up any issues, you might find yourself revisiting the offer. You might decide to take care of any repair concerns revealed during the inspection or offer to accept a lower price for your home. This can go back and forth a couple of times before a final agreement is reached. On the day before the closing, you can expect the buyer to do a final tour of your home to make sure there isn't any new damage and to check that all repairs were made.
On the day of closing, you can expect to spend a couple of hours signing paperwork. Hand over the keys, and you just sold your home!
Make a smart choice in Tarrytown real estate agents

When you're ready to take the next steps by getting your home ready and partnering with a real estate agent, you deserve the best. You'll want to work with a real estate agent who strives to make the process stress-free.
Michael Reisor has extensive knowledge of the Tarrytown real estate market and can make your home the center of the local buzz.
Michael and his team
will dedicate their time and efforts to getting your home sold with favorable terms. You can
reach out to us
for a consultation today!
*Header photo courtesy of Shutterstock